Load Moment Indicator (Crane computer) for Crawler Crane







1. Display

Load Moment Indicator (LMI), also known as Rated Capacity Indicators (RCI), or a Safe Load Indicator (SLI) or an Automatic Safe Load Indicator (ASLI) is a device which is installed on Lattice or Crawler cranes to alert the operator if the lift is exceeding the safe operating range of the crane. In some cases, the device will physically lock the equipment in circumstances it determines to be unsafe. LMI systems are usually composed of a microprocessor connected to various sensors on the crane itself. The LMI measures the angle and extension of the boom along with the load weight and compares this with the manufacturer's specifications to determine if the lift is safe.

A safe load indicator has the capability of detecting the angle, weight of load lifted, and ground radius of any lifting device. It controls the lifting equipment to the level that it tries to keep the crane functioning as per the manufacturer's suggested safety charts.




The crane is fitted with multiple sensors, for each of the measured parameters, which are then further displayed in the operator's cabin for his benefit.










How Does a Load Moment Indicator Alarm Working?

Sound and light alarm function: when the crane boom work amplitude limit close to work, when lifting load and torque device close to the permitted load limit, LMI system issued a warning of slow beeping sound. Warning lights flashing slowly torque system.

When jib frame work scope to work limit, when the lifting load and torque reaches equipment when the permitted load limit moment send urgent alarm beeping sound. Shortness of torque system alarm indicating red light flashing.




•The LMI is an operational aid that warns a crane operator of approaching overload conditions and over hoist conditions that could cause damage to equipment and personnel.

•The device is not, and shall not, be a substitute for good operator judgment, experience and use of accepted safe crane operating procedures.

•The responsibility for the safe crane operation shall remain with the crane operator who shall ensure that all warnings and instructions supplied are fully understood and observed.

•Prior to operating the crane, the operator must carefully and thoroughly read and understand the information in this manual to ensure that he knows the operation and limitations of indicator and crane.

•Proper functioning depends upon proper daily inspection and observance of the operating instructions set forth in the operators manual




What's The Load Moment Indicator Protection function ?


Control output function: when boom amplitude limit close to work, work when lifting load and torque device close to the permitted load limit, the system output torque control signal to stop the crane continue to continue to run in the direction of risk, allow crane moves in the direction of security.




• can keep the crane safe from accidents

• help the operator to verify all the necessary parameters to work in the right and practical way



2. Data control box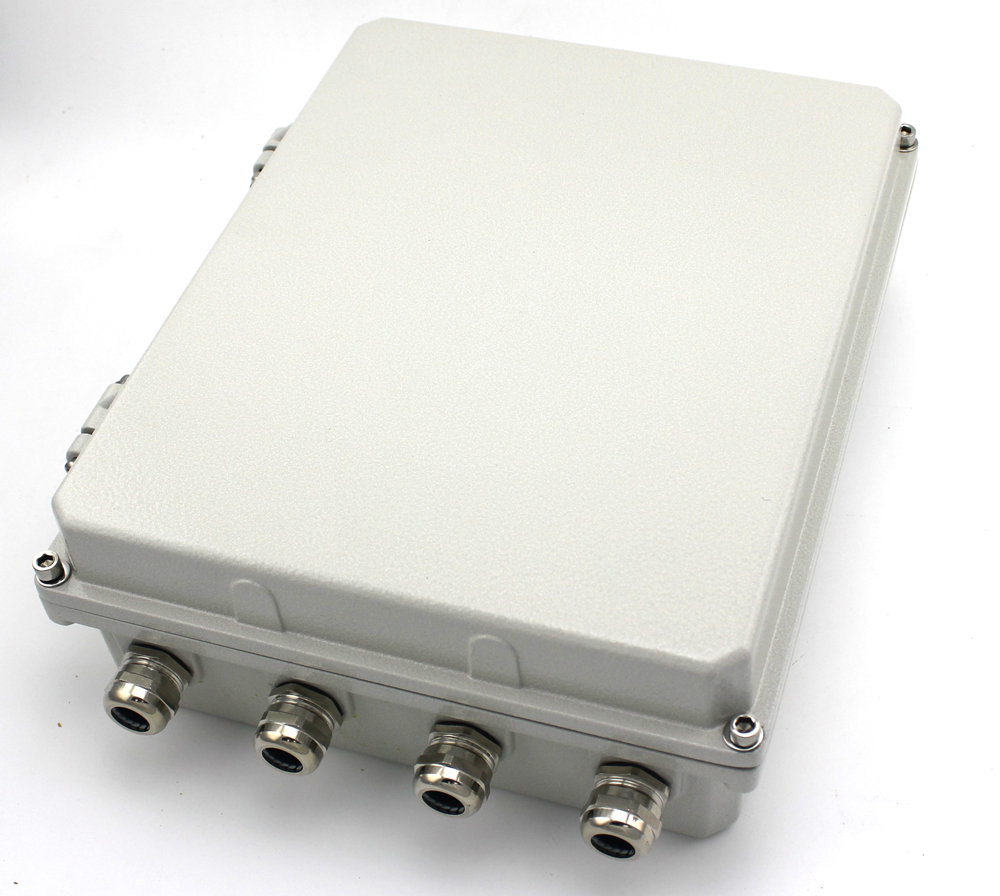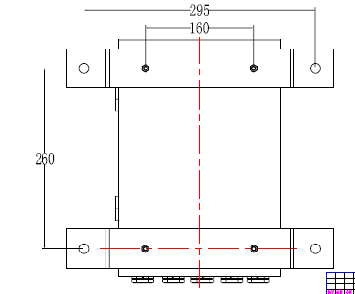 3. SHL Rope Rider three-pully load sensor
SHL main parameters:
○ Rated capacity: 10, 15, 20, 25, 30, 40, 50t
○ Safe overload: 150%F.S
○ Material: Alloy steel
○ Sealed IP: IP68
4. JD-180 angle sensor
JD-180 type Angle Sensor is composed of high reliability and anti-interference industrial grade single chip microcomputer and high reliability magnetic flux sensor and driving chip; High integration, reliability, high precision, strong anti magnetic field interference horizontal azimuth monitoring, with SPI interface, can support output angle, with North calibration and hard magnetic compensation function. It can be installed on crane boom.
Main parameters

○ Single axis output angle range: -60°~+120°
○ Single axis output: RS485, SPI interface, 4-20mA
○ Dual axis output angle range: + 45°
○ Water Resistance: Waterproof
○ IP rate: IP67
5. GJ type A2B switch
It is an appropriate weight of the hammer supporting the use of hook up and down movement to hold up or disconnect or turn-on switch, put down the hammer to achieve the purpose of automatically cut off the hoist power supply connected braking system to limit rope over volume, and reach hook in the purpose of a certain height within the lift.
GJ Main type
○ GJ-1 :to reach the peak normally open ( hook across the boom, loop disconnect)
○ GJ-3: to reach the peak normally closed (hook met crane, closed loop)
Main parameters
○ Applies to DC and AC voltage 12 ~ 380V; Rated current: 5A.
○ Rated current: 10A
○ Supporting the external hammer weight: ≥ 1.7kg.
Installation Cases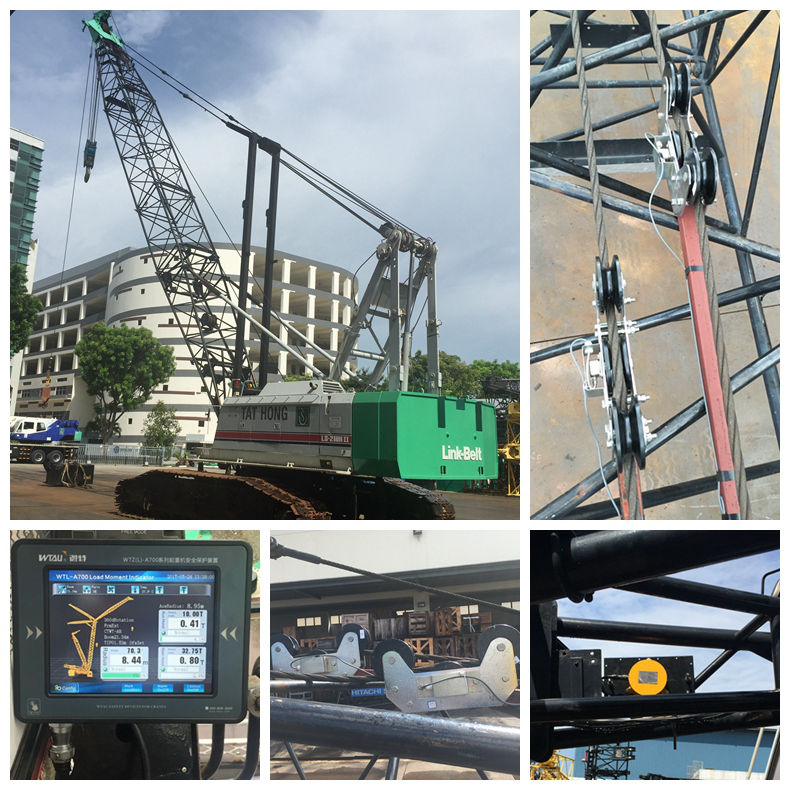 Get the whole load moment indicator system online, pls turn to our B2B shop via https://wtau.en.alibaba.com