WTAU Crane Parts team recently completed a successful Grove TMS 300B LMI computer replacement,
the original lmi system was broken.
The WTL-A700 LMI Computer Replacement System Included
1.New 8inch Color Touched LCD Display / Computer
2.Data Control Box & Software Programing
3.SHL TYPE Load Cell with Custom Mounting Hardware
4.Crane Length/Angle Sensor
5.Anti Two Block Switch
6.Load Chart Programming
If you need assistance with a Telescopic All terrain Cranes use LMI computer replacement

contact us by +86-15507209968 (whatsapp)
GROVE TMS 300B LMI Computer Replacement Components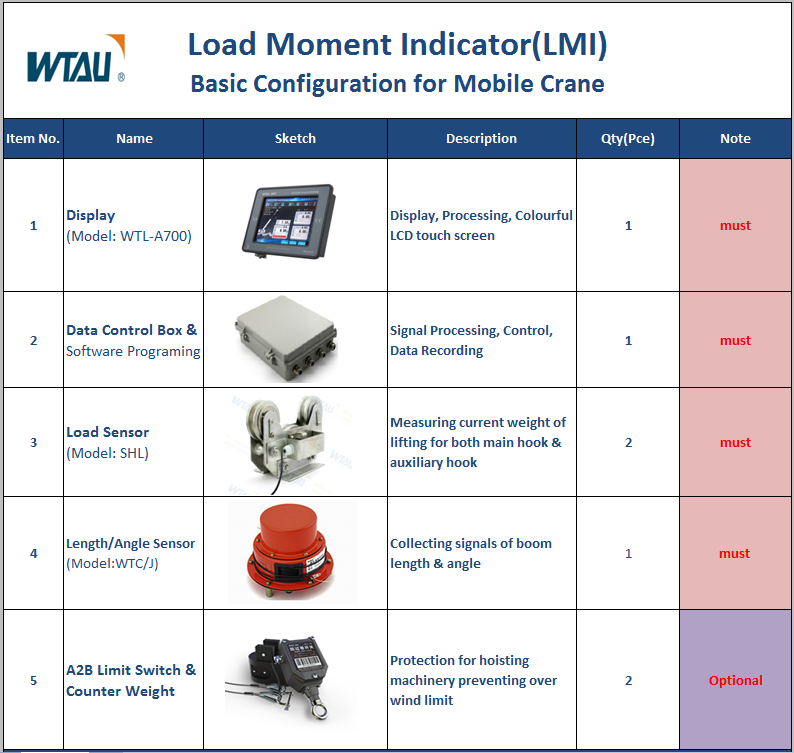 GROVE TMS 300B LMI Computer Replacement Options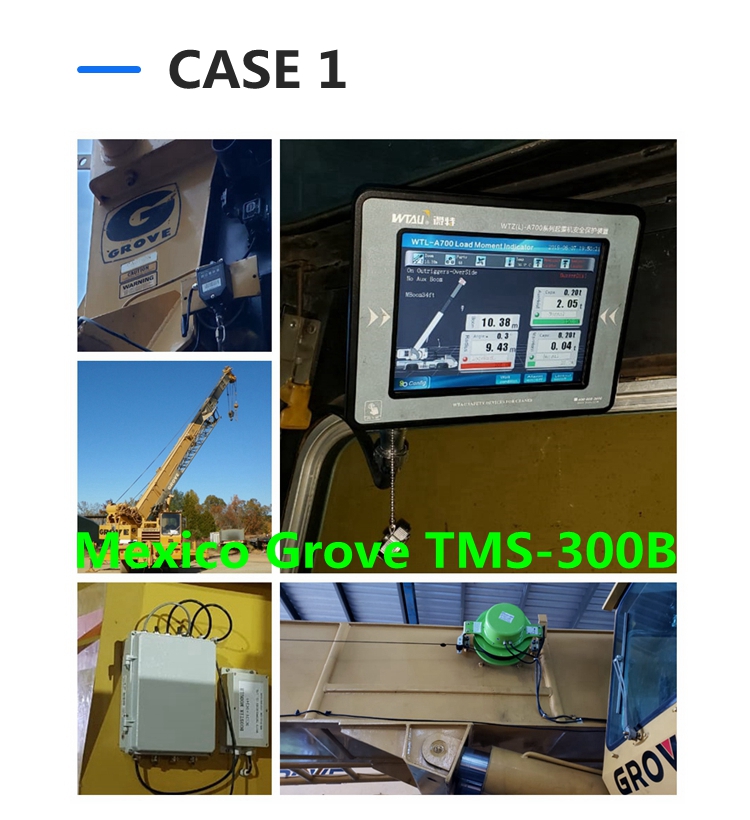 Have you thought about having a great crane Load Moment Indicator?
Load Moment Indicators(Crane warning system), as the name suggests, is a way to know how much load is being lifted. With the help of simple electronic mechanisms, the crane operator can know a number of essential things like how much weight is being lifted and also be warned if the load exceeds. In fact, many LMI's, as Load Moment Indicators are called have a system where the crane stops functioning when overloading occurs. The crane operator can know with ease all important data sitting right in the cabin.
How does this Crane Warning System help?
Overloading is one of the most common causes of crane accidents. With a good Load Monitoring System, that acts as a part of the overall safety warning system of the crane. The LMI compares the load capacity of the crane taking into account a number of factors including weather conditions as well as the actual capacity of the crane. This will ensure that coworkers on the project as well as passerby's are protected.
General information of WTAU Crane Warning System
Installing crane warning systems are a great way to ensure that your project is completed successfully. With the right Load Moment Indicator, you can rest assured that you can work with ease without worrying about crane accidents due to overloading. A proper LMI system will warn the crane operator with buzzers and lights whenever overloading occurs thus ensuring that crane work is carried out safely and securely.