Recently, the Jinyang Container Terminal portal crane safe load indicator system refurbishment undertaken by Weite Technologies Co., Ltd. has successfully passed the owner's acceptance and put into use.
Wenzhou Jinyang Container Terminal Co., Ltd. was established on December 26, 2005, and officially operated on January 1, 2006. It is jointly organized by Wenzhou Port Group, Shanghai International Port (Group) Co., Ltd. and SIPG Container (Macau) Co., Ltd. Initiate the establishment.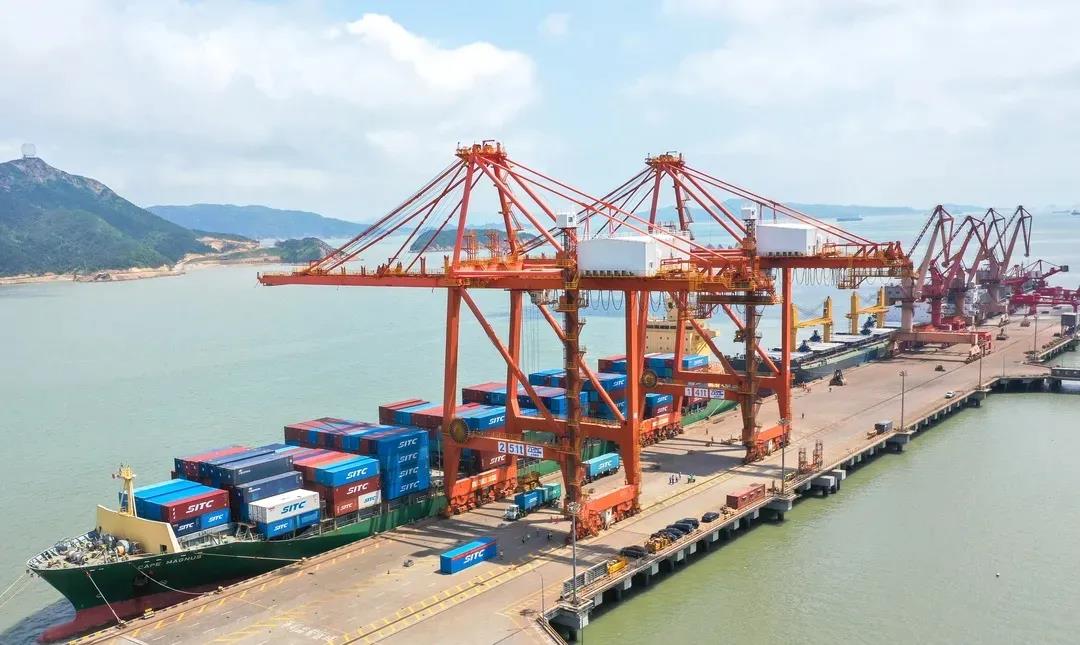 Wenzhou Jinyang Container Terminal Co., Ltd.
Since the establishment of the company, guided by the construction of "one port, three cities" and "three Wenzhou" proposed by the Wenzhou Municipal Party Committee and Municipal Government, we have firmly grasped the new strategic development period, vigorously developed production, accelerated information construction, and improved port services. Level, the comprehensive competitiveness of the port area has been continuously enhanced, and it has become a specialized container terminal mainly engaged in container transportation business.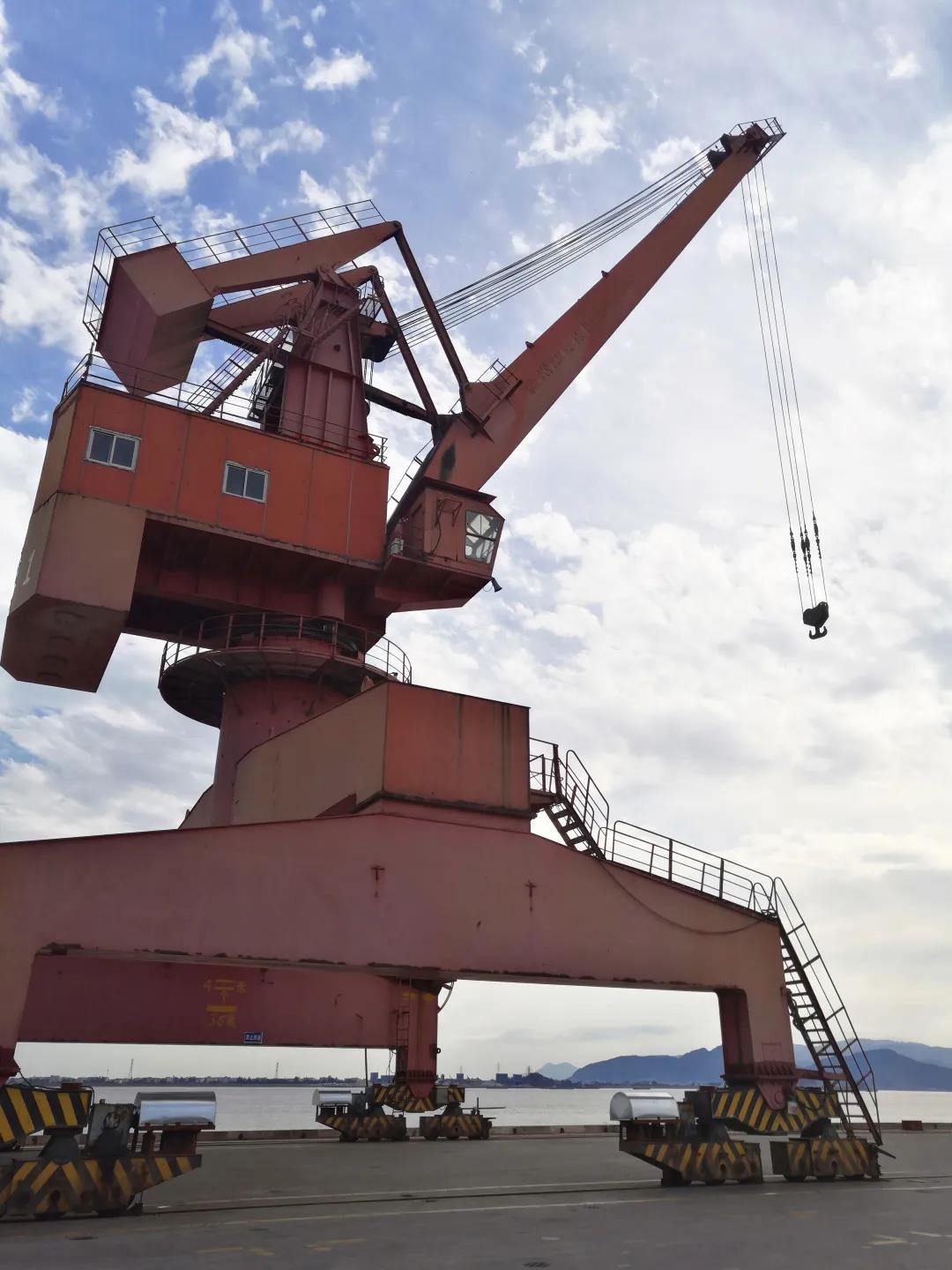 Project site portal crane
Due to the outdated equipment of the gantry crane in this refurbishment, the previous load moment indicator protection device don't work any more, resulting in the on-site hoisting operation full of danger and uncertainty. After Weite learned about the customer's difficulties, we immediately arranged professional engineers to investigate on-site and draw up a refurbishment plan.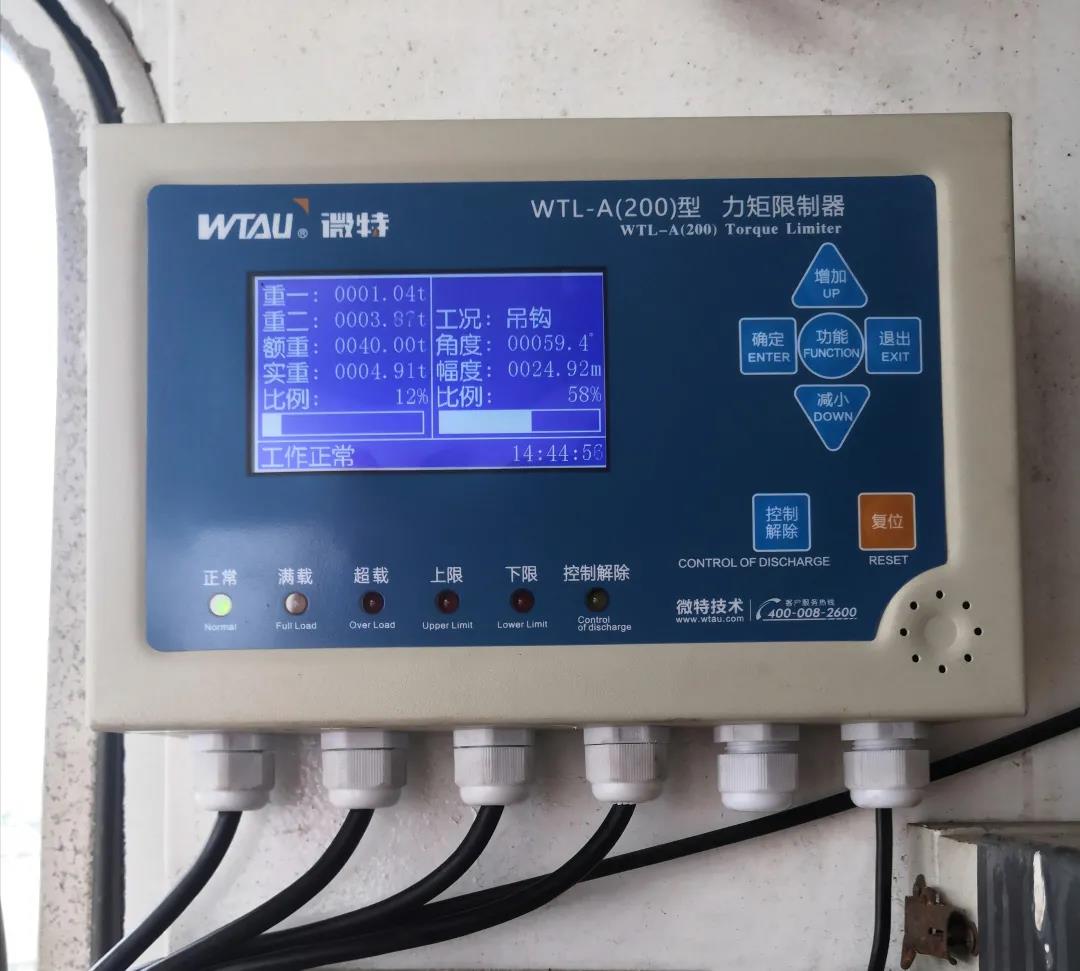 WTL-A200 load moment indicator system
Weite equipped WTL-A200 load moment indicator system and supporting system for this portal crane. The rated capacity indicator system has the characteristics of high cost performance, stable operation and strong versatility. It has been widely used in various cranes and has been well received by customers.
WTL-A200 Load Moment Indicator
WTL-A200 safe load indicator (sli) is mainly used for the monitoring of two or less weight signals and one angle signal (or one weight signal, one angle signal, one length measurement). It can be used for monitoring of automobile cranes, crawler cranes, portal cranes, port cranes, etc. Lifting equipment with more signals.
Advantages
Real-time monitoring: real-time monitoring and collection of safety-related working condition data such as lifting weight, working range, angle, etc.
Dynamic display: Display the current actual weight and amplitude in a dynamic form of a progress bar.
Sound and light alarm: When the actual working condition parameters are about to reach the preset limit value, the instrument will send out an audible and visual alarm prompt. When the preset limit value is reached, the alarm will output a safety control signal at the same time to ensure the safety of construction.
Password protection: In order to prevent equipment failure caused by unrelated personnel changing crane parameters, a multi-level password protection function is set. Only after the correct password is entered, can you enter the corresponding parameter setting interface for modification
At present,Weite 's products are operating normally and stably, providing customers with a safe and secure working environment, and contributing to the improvement of customers' work efficiency. Weite will also continue to be customer-centric, continuously strive to improve the quality of products and services, and continue to escort safe lifting operations.