A few days ago, Weite Technologies Co., Ltd. successfully installed a new load moment indicator system for a telescopic boom crane for a heavy equipment manufacturer ,WTL-A700 crane lmi systems get very high praise by the engineers from the crane manufacturer.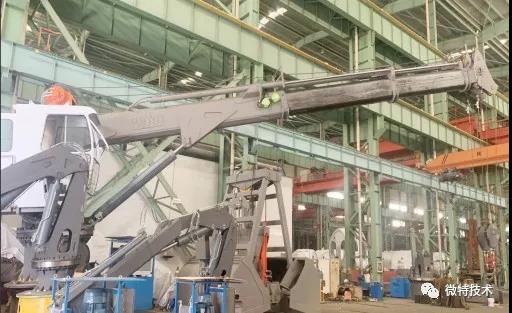 The company is mainly engaged in the manufacture, supply and export of material handling equipment such as knuckle cranes, foldable cranes, straight cranes, telescopic cranes, etc. It has completed orders from more than 30 countries. With advanced technology and superb manufacturing technology, the company high-quality products and high-quality services have won high reputation from domestic and foreign shipowners.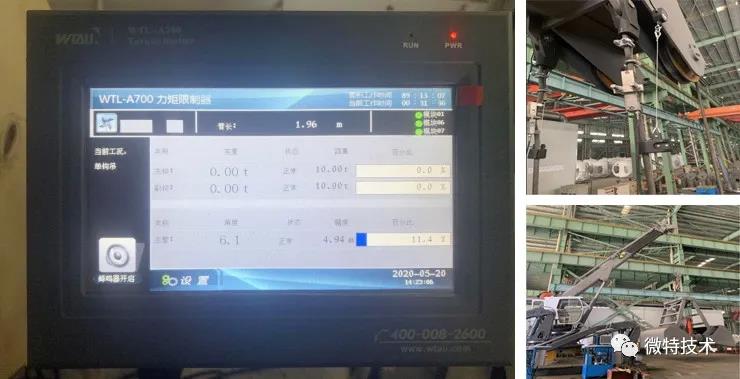 WTL-A700 load moment indicator (lmi/rci/sli) safety device is a multi-functional, high-performance, intelligent human-computer interaction high-end crane safety monitoring device, with real-time monitoring, dynamic display, sound and light alarm, data backup, power-off memory and password protection etc functions. When deviating from the safe range, the meter will promptly emit a warning beep to prompt the operator to pay attention to the operation. When the over-safety range is reached, the instrument will issue control commands and control the crane's movements, which can ensure the safe operation of the equipment and prevent potential safety hazards caused by the driver's misoperation.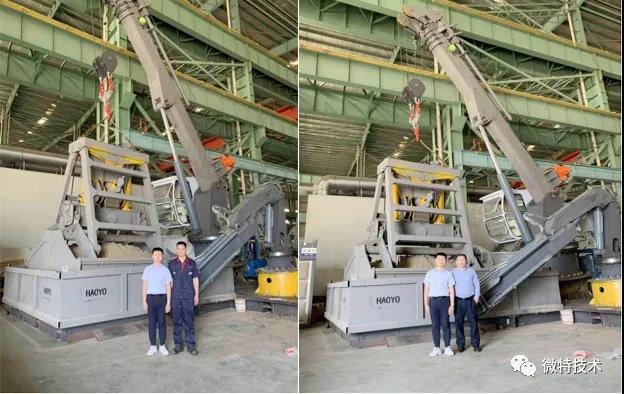 Due to the very tight delivery time of the user, in order to ensure the in time delivery of the user, after receiving the user's notice, Wete timely sent engineers rush to the manufacturer doing installation and commissioning to overcome the shortage of existing personnel and installation projects. With the active cooperation of the users, WTAU after-sales engineers completed the on-site installation, commissioning and counterweight experiment work with only two days. The telescopic crane manufacturer manager was very satisfied with this cooperation.